Investing in disaster risk reduction and disaster resilience, strengthening financial protection and improving institutional preparedness makes economic sense.
The economic impact of major floods and earthquakes can reach 7 to 17 percent of GDP in some European countries based on the report's modelling.
 
Investing in disaster prevention and preparedness makes economic sense. The benefits of investing in measures to manage the risks of floods, earthquakes, heatwaves, and wildfires can substantially outweigh the costs and are generally two to ten times higher.
 
As the world recovers from the impacts of the pandemic, there is an opportunity to take a greener, more resilient, and inclusive development path. This can be achieved by strengthening financial protection, investing in risk reduction, and improving institutional preparedness.
Disasters can have devastating physical, social, and financial effects. In the past decade, Europe has seen major floods and earthquakes, while images of people seeking relief from record-breaking heatwaves are becoming commonplace. Between 1980 and 2020, natural disasters affected nearly 50 million people in the European Union and caused on average an economic loss of €12 billion per year. Intensity and frequency of disasters is expected to grow as a result of climate change.
Reports
The reports developed from the study highlight the importance of enhancing prevention, preparedness, and emergency response, which helps to reduce disaster and climate risks for people, improve sustainability, and enhance the welfare of European countries.
Investment in Disaster Risk Management in Europe Makes Economic Sense
More than 70 cases studies analysed in the report show that the benefits of investing in early warning systems, green and resilient infrastructure generally outweigh the costs. When developing investments with a multi-hazard approach, these benefits become even larger.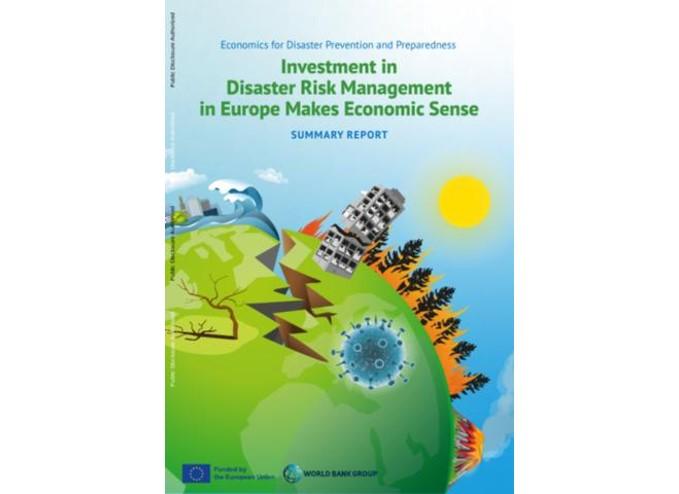 Financial Risk and Opportunities to Build Resilience in Europe
Governments shoulder a large share of disaster costs to finance emergency response. Disaster risk finance – or planning how to meet the cost of major shocks – can reduce and mitigate disaster impacts. The report highlights that access to pre-arranged funding can reduce impacts of disasters on people, economies, and governments budgets.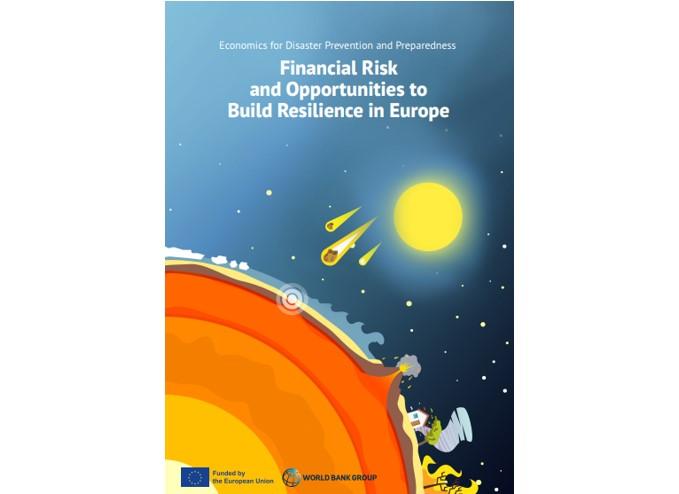 Understanding the Needs of Civil Protection Agencies and Opportunities for Scaling up Disaster Risk Management Investments
Closing the gaps in the technical capacity of civil protection authorities is crucial and the report identifies key opportunities for scaling up prevention, mitigation and preparedness investments.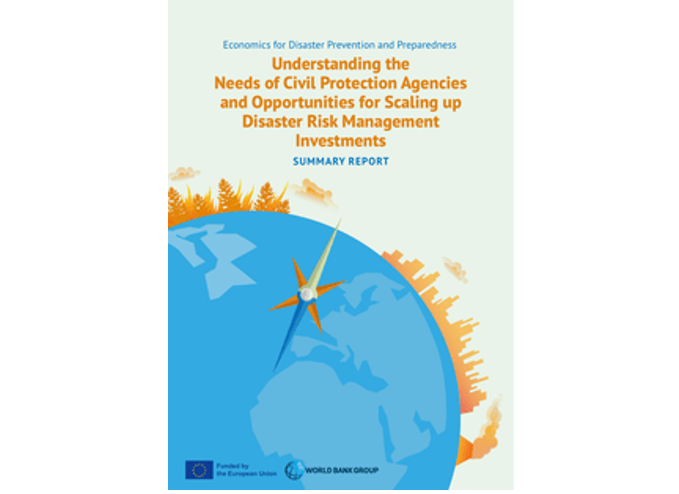 Training material
In addition to the reports, DG ECHO, with the assistance of the World Bank, offers training material that draws on the findings of the study. 
E-learning course
Developed by DG ECHO, an online eLearning course is available with open access on the EU Academy. The 1-hour self-paced course focuses on the risk landscape of the EU and the positive effects of disaster prevention and preparedness
Online workshop series 
This series of 3 training modules (120 min each) explore the analytical methods applied in the study. You hear the experts involved providing more background of the study and its findings.